Privacy Policy
We take your privacy seriously.
This Privacy Policy describes how your personal information is collected, used, and shared when you visit or make a purchase from https://freemanlandscaping.co.uk/ (the "Site").
USE OF INFORMATION PROVIDED TO "Freeman Landscaping"
All information collected by "Freeman Landscaping" Meadowsweet, Stamford, Lincolnshire, PE9 4DG is stored and handled in accordance with applicable laws and regulations, especially the General Data Protection Regulation -Regulation (EU) 2016/679- "GDPR"). Detailed information on our data protection policies is given below on this page. Personal information collected on this site is used for the sole purpose of processing and delivering your order. All information supplied in our 'contact us' form will be used solely for the purpose of responding to your query or suggestion.
PERSONAL INFORMATION WE COLLECT
When we talk about "Personal Information" in this Privacy Policy, we are talking both about information collected off this website including device information.
When you visit the Site, we automatically collect certain information about your device, including information about your web browser, IP address, time zone, and some of the cookies that are installed on your device. Additionally, as you browse the Site, we collect information about the individual web pages or products that you view, what websites or search terms referred you to the Site, and information about how you interact with the Site. We refer to this automatically-collected information as "Device Information."
Additionally when you request a call back we will collect your name , email address and telephone number.
HOW DO WE USE YOUR PERSONAL INFORMATION?
We use the "Request Call Back" Information that we collect to ensure we have the right information to get back to you and fulfil your query.
WHY DO WE COLLECT YOUR PERSONAL DATA?
We collect and use your Personal Data for the purposes below and on a lawful basis. Please know that insofar we already hold information about you, we may use that information for the same purposes.
For legitimate commercial interests: we may use your Personal Data, such as your contact details, for the purpose of advertising and for analysing and improving the quality of our products or services, as well as to understand you as a customer.
This also means that we analyse the information that you provide to us together with your use of our Sites or of our products and services and we use all this information to improve the same and to give you a better user experience (for example, we analyse what web pages you visit, )
HOW LONG DO WE RETAIN YOUR PERSONAL DATA?
We will only retain your Personal Data for as long as it is necessary to satisfy the purpose for which it was provided by you or collected by us (for example, for the time necessary for us to answer queries or resolve problems).
We may therefore retain your Personal Data for a reasonable period after your last interaction with us. When the Personal Data that we collect is no longer required in this way, we will destroy or delete it in a secure manner. We may, instead of destroying or erasing your Personal Data, make it anonymous so that it cannot be associated with or tracked back to you. In certain cases, we may have legal or regulatory obligations that require us to retain specific records for a set period of time.
SHARING YOUR PERSONAL INFORMATION
We do not share your information with any other business.
If you are a UK resident, you have the right to access personal information we hold about you and to ask that your personal information be corrected, updated, or deleted (see the list below). If you would like to exercise this right, please contact us through the contact information below.
Under data protection law, you have rights including:
Your right of access - You have the right to ask us for copies of your personal information
Your right to rectification - You have the right to ask us to rectify personal information you think is inaccurate. You also have the right to ask us to complete information you think is incomplete
Your right to erasure - You have the right to ask us to erase your personal information in certain circumstances
Your right to restriction of processing - You have the right to ask us to restrict the processing of your personal information in certain circumstances
Your right to object to processing - You have the the right to object to the processing of your personal information in certain circumstances
Your right to data portability - You have the right to ask that we transfer the personal information you gave us to another organisation, or to you, in certain circumstances
International transfers of your Personal Data
We will normally process your Personal Data within the UK.
CHANGES
We may update this privacy policy from time to time in order to reflect, for example, changes to our practices or for other operational, legal or regulatory reasons.
CONTACT US
For more information about our privacy practices, if you have questions, or if you would like to make a complaint, please contact us by e-mail at ben@freemanlandscaping.uk or by mail using the details provided below:
Freeman Landscaping, Meadowsweet, Stamford, Lincolnshire, PE9 4DG
Relax, we've got this.
We've been helping customers in Stamford, Rutland and the surrounding areas for nearly 20 years.
Do you want to improve your garden?
Call us on 01780 238376
or alternatively 07703 337128
Open Monday - Friday: 9am - 5pm
Contact us

Enhance your outdoor living experience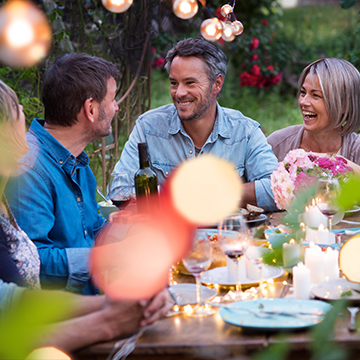 Having recently purchased the property, it was apparent that that garden needed a new lease of life. The lawn had seen better days and was mostly moss! So we contacted Freeman Landscaping to complete a retured to life the whole garden ready for the summer.

Ben and his team were a pleasure to deal with and completed the work in a matter of days. They are hardworking and very passionate about their craft. We wouldn't hesitate in recommending Freeman Landscaping and we will definitely be using their services again as our garden evolves! Thanks Ben.

Sean Cameron

Pilsgate nr Stamford, Lincolnshire

We have used Freenman Landscaping a few times over the last couple of years. Each job which ranged from a new patio to re-turfing our lawn was done to an excellent standard and was value for money. One thing we were very impressed with is that Freeman Landscaping comes and do the job when they say they will.

The are very reliable and can offer really good advice and ideas on your garden project. We have recommended them to friends who are looking for landscaping work. The only negative thing we could say is that Ben tells very bad jokes!

The Brooks Family

Stamford, Lincolnshire

I first met Ben when he came around to discuss designing my garden. He listened to my requests, even suggesting ideas of his own.

Ben has a wide knowledge of materials and plants. His quality of work and his attention to detail is superb.

This along with his professionalism and work ethic has resulted in a garden that far exceeds my expectations. Thank you Ben.

Olivia

Empingham, Rutland

Ben was recommended to me by a friend. She said 'You won't be disappointed.' and I wasn't.

He has transformed my garden into an amazing space, thanks to his expertise and quality of workmanship.

He worked professionally, nothing was too much trouble. i now have a garden which is a delight and I am looking forward to many years of enjoyment.

Robert

Oundle, Northamptonshire

We were introduced to Ben and Freeman Landscaping by personal recommendation.

Having met Ben, he has a great deal of experience and is happy to fully discuss and understand your ideas. (however vague), before agreeing the final requirements and quoting for any works.

Since the, Ben has carried out a number of projects for us all involving the removal and delivery of a large volumes of material, dealt with in a very clean and tidy manner. Despite any interference by the weather, all projects wre completed to an agreed timeframe and to a high standard. ...No sugar in his tea!

The Alliston Family

Braceborough, Lincolnshire